Begin Your Journey to Better Health

Knee Pain
Lordex Spine Center Of Columbia can offer a wide range of treatment options to get you back to being active again.

Spinal Decompression
If you are suffering from lower back and neck pain, sciatica pain, or bulging discs, gentle spinal decompression may be the answer for you.

Neck Pain
Discovering the source of neck pain is essential to receiving proper treatment.

Whiplash
If you need personal care and personal treatment for your personal injury... look no further than Lordex Spine Center Of Columbia.

Back Pain
What if there was a solution that may be able treat your back pain without drugs or surgery?

Headaches or Migraines
Headaches and migraines often originate from structural imbalances, and chiropractic treatment can treat the hindering problem.

Auto Injury Care Columbia MO
When you're hurt in an auto accident in Columbia MO, we can help. We accept most insurances before your settlement, so you do not have to wait to start feeling better.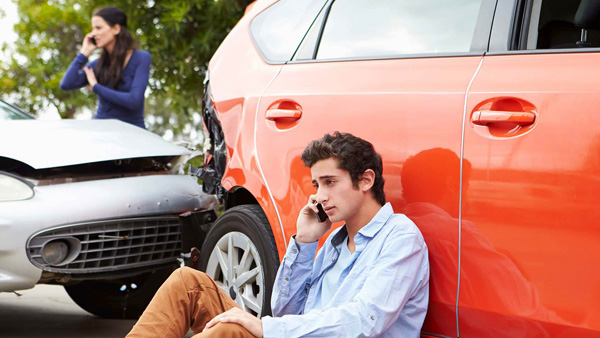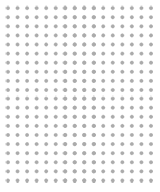 Lordex Spine Center Of Columbia
Lordex Spine center of Columbia specializes in the evaluation and treatment of patients who have been injured in an automobile accident. Our Therapy and alternative medicine can be specifically tailored to treat automobile accident injuries.
How Can Auto Injury Care in Columbia MO Help You?
When you or someone you know is injured in an auto accident due to the negligence of another person that individual or their insurance provider will be responsible for the repair or replacement of your vehicle, your medical expenses and possibly other payments for pain and suffering and pain management.
Our professional staff at The Lordex Spine Center of Columbia will help you determine your coverage, as well as file any needed insurance documents for you and your case. Also, we can refer you to legal counsel or a personal injury attorney who will discuss the options you have for your case, which includes A.W. Smith Law Firm.
Numerous research articles have demonstrated the effectiveness of chiropractic care for patients with whiplash-induced injuries. One article publish in the Journal of the Academy of Chiropractic Orthopedists, showed spinal adjustments to be the most effective form of treatment for decreasing pain and increasing motion in the neck when compared to other various surgical, alternative, and medicinal forms of treatment. Another article documenting the Woodward study showed statistically significant improvement in 93% of the patients who had sustained whiplash injuries and received chiropractic care. Many of these patients had taken NSAIDs and received physiotherapy, PNF, and cryotherapy prior to chiropractic care with minimal benefit.
For many decades, chiropractic care for auto accidents in Columbia MO has been shown to be a viable solution for the treatment of whiplash and many other injuries sustained during car accidents. This affordable and non-invasive form of care has been documented by countless research studies to be the most effective treatment for alleviating symptoms of headaches, neck pain, loss of motion, shoulder pain, and dizziness.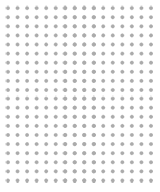 Meet Our Team
Are you tired of feeling the way you're feeling? At Lordex Spine Center Of Columbia our team is ready to meet with you to discuss your needs. We will help to design a program that is right for you. We look forward to meeting you.
Services offered at Lordex Spine Center Of Columbia include Chiropractic Care, Auto Accident Injury, Medical Services, Pain Management, Neuropathy, Migraines and Headaches, Physiotherapy & Rehab, and Spinal Decompression.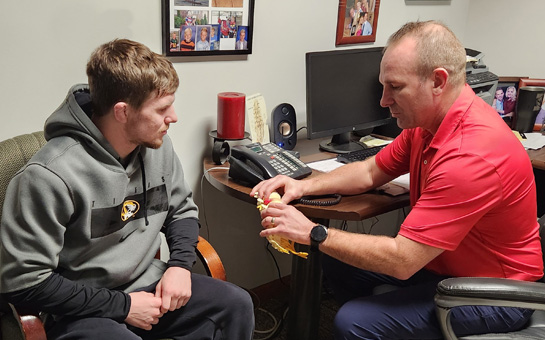 Begin Your Journey to Health in 3 Easy Steps